busyfood.net – Blueberry Cobbler Recipe – Add a Pinch
This easy Blueberry Cobbler with luscious blueberries and a golden crust makes a delicious dessert anytime! Make with fresh or frozen blueberries and a few simple pantry ingredients.This recipe is great made at home or while camping.
Cobblers like this one and my popular peach cobbler recipe make such simple satisfying desserts. My Blueberry Cobbler comes together easily for baking at home and even while camping.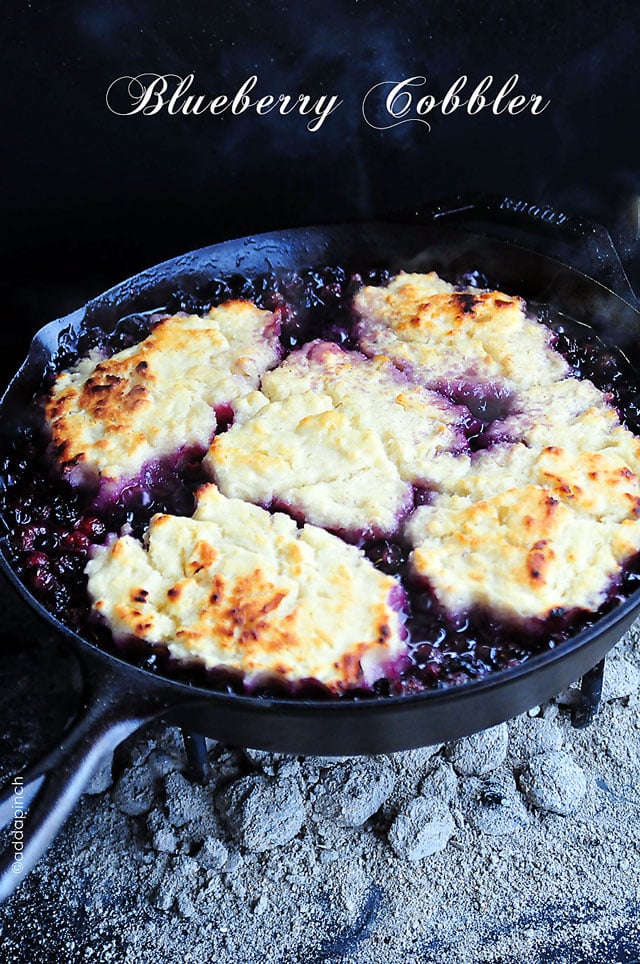 Blueberry Cobblers are such crowd-favorite desserts anytime. I make them often for dessert for family suppers both at home and on camping trips. This is even simple enough to whip up and cook in a skillet over a campfire.
You can use fresh or frozen blueberries in this recipe. And this easy golden cobbler crust comes together with just a few basic ingredients you most likely have in your refrigerator and pantry.
Blueberry Cobbler Recipe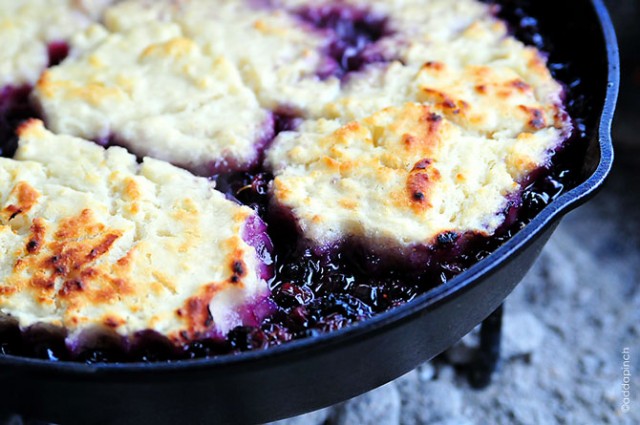 Like I mentioned, and you'll see from these photos, we love to make this Blueberry Cobbler recipe while camping. But don't worry, you don't have to build a campfire every time you want to bake this delicious cobbler. It's even easier to make in your kitchen!
How to Make Blueberry Cobbler
This dessert whips together in just a few minutes and is ready to serve in 30 minutes. It's so easy to make, cooks all in a skillet and uses fresh or frozen blueberries. Seriously one of the most delicious cobblers I've tasted! Here's how I make it.
Ingredients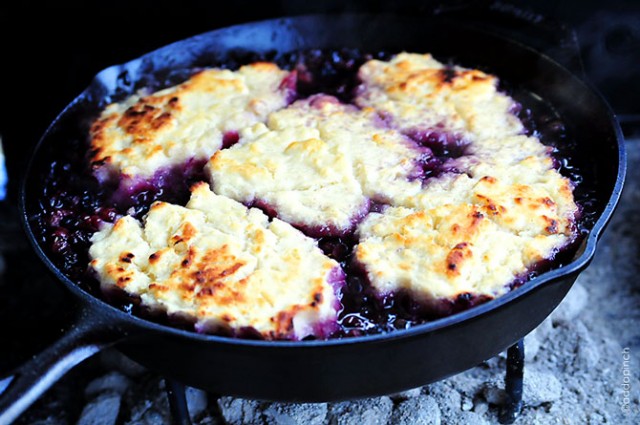 Blueberry Cobbler Instructions
You can tell from some of these photos this was made over a campfire. My instructions share how easy it is to make in your home kitchen.
Prepare your skillet. Start by preheating your oven to 350 degrees Fahrenheit. Then, melt butter in skillet over medium heat.
Cook the blueberries. Then pour blueberries, 3/4 c of sugar and water into the skillet. Cook the blueberries until a light syrup forms, or about 5-8 minutes.
Prepare the dough for crust. While the blueberries are cooking, mix together the flour and 1 Tablespoon sugar. Cut in the additional butter for the crust with a fork or pastry blender just until crumbly. Stir in buttermilk just until combined. Dough will be wet and sticky.
Drop the dough for crust. Stir blueberries and then drop dough by large 1/4 cup scoops into the skillet.
Bake. Place skillet in oven and bake until dough to make the crust has cooked through and browned on top, about 15 minutes. Blueberry syrup will also have thickened.
Serve. Remove from oven and allow to cool slightly. Serve while warm.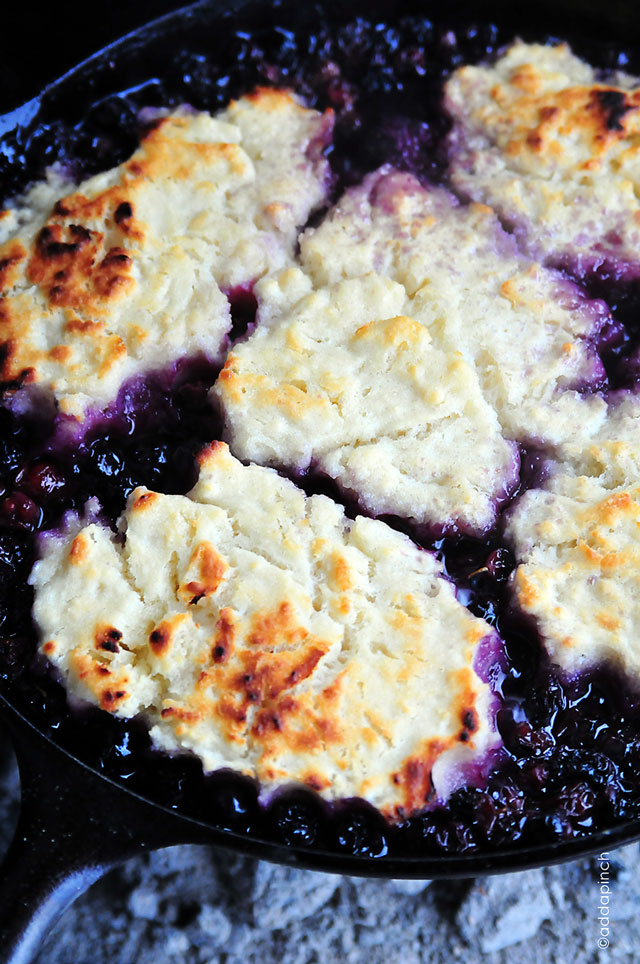 I sometimes love to top this Blueberry Cobbler with delicious vanilla ice cream to make it even more over the top amazing!
How to Store this Cobbler
Store any leftover blueberry cobbler covered, in the refrigerator for 4-5 days.
To reheat in oven, cover with foil and reheat until heated throughout, about 20 minutes.
You can also easily reheat until warm in the microwave in a microwave safe container.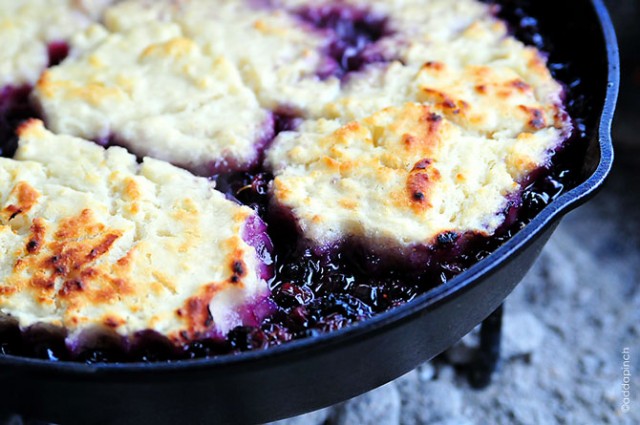 The ingredients are simple. The resulting Blueberry Cobbler is seriously one of the best cobblers I've ever tasted.
More Favorite Fruit Desserts
Here's my Blueberry Cobbler recipe. I think you'll love it no matter where you cook it!
Enjoy!
Robyn xoxo